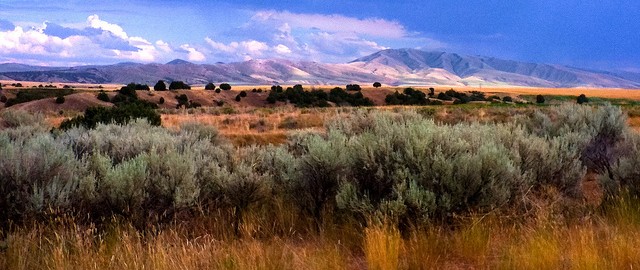 Nestled in the heart of western Idaho, Gem County is one of the most incredible areas in our fair state. Gem County features an eclectic mix of agricultural areas, commercial epicenters, and residential communities. At the Gem County Chamber of Commerce, we work for a brighter future for the residents who call Gem County home. Our work includes establishing educational programs, encouraging redevelopment efforts, and lending our support for the establishment of business-friendly political initiatives.
Today, we are thrilled to announce our latest project, a new online home for the Gem County Chamber of Commerce. We knew we wanted to create a dynamic website that would adequately address the needs of our local community. To bring the site to fruition, we partnered with the talented team at OpenPotion, a leading developer of non-profit and association websites. We are thrilled to announce the official launch of this new project, and we are confident that this resource will prove immensely valuable for encouraging further economic growth in Gem County.
We'd love to take a few moments to review some of the features of this expansive site.
In-Depth Industry Profiles
Attracting new businesses is an important goal of the Gem County Chamber of Commerce. Our new site features detailed information about the various industries with a presence in Gem County. From site development procedures to statistical information, these profiles serve as an important educational advocate for our area. Businesses considering Gem County can utilize this information to learn more about all that our county has to offer, while simultaneously discovering the history of these industries in Idaho.
Up-to-Date News and Events
Gem County continues to grow and expand, and a number of initiatives, events, and programs impact the businesses operating in this area. Our new home features comprehensive news overviews for our site visitors, making it possible for local businessmen and women to stay up-to-date with relevant information. It's merely another example of how the Gem County Chamber of Commerce works to support the small businesses and conglomerates located here at home.
A Spotlight on Local Services
Gem County businesses rely on the support and cooperation of a number of local vendors and service providers. Our site contains a wide number of resources for businesses searching for information about local utility services, educational opportunities, and infrastructure. These details are kept updated with the latest information, ensuring entrepreneurs and small business owners are able to obtain the services they need to keep their businesses operational.
The launch of a new website for the Gem County Chamber of Commerce will allow us to reach a larger audience, while also equipping local residents with the resources necessary to support their businesses. We'd like to send a giant thank you to our friends at OpenPotion, and encourage our visitors to take a look around. We are confident you'll discover plenty of new reasons to fall in love with Gem County all over again.
https://www.idahosgem.com/wp-content/uploads/2014/09/blog_pic01.jpg
427
640
opadmin
https://www.idahosgem.com/wp-content/uploads/2013/10/Idahos-Gem-and-Idaho-Power.jpg
opadmin
2014-09-17 01:30:51
2014-09-17 01:30:51
Introducing the New Home of the Gem County Chamber of Commerce